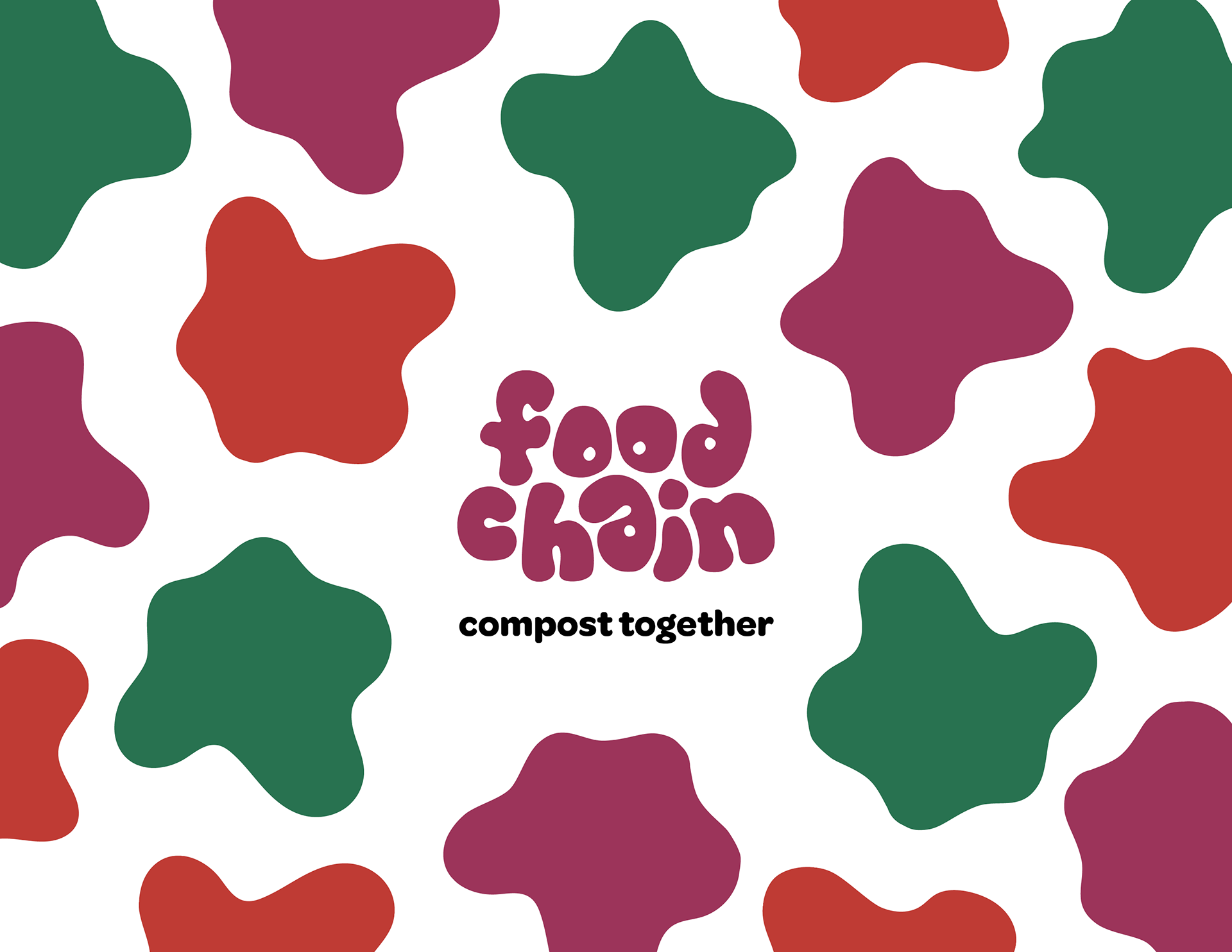 Our goal is to make composting fun and easy.
The popularization of environmentalism has led progressive cities to begin introducing municipal compost pickup. This allows homeowners, renters, and business owners alike to participate in composting easily and this scale allows composting facilities to process a wider range of compostable products.
However, there are some cities where a contingent of citizens are calling for this service but it is not yet financially or politically feasible to institute city-wide. Food Chain offers an alternative, providing compost pickup to those who want without requiring buy-in from the wider constituency. 
Food Chain relies on a crowdsource model. The pickup fee is gathered and distributed to members who elect to spend time picking up bins in exchange for ample compensation. In this way, a community of collective composters is developed and the model can sustain itself without too much day to day monitoring by staff.
The system will operate most efficiently at scale with a lot of compost collectors and pickup drivers offering their time and services. Therefore I want the band to be fun and exciting so homeowners, families, kids, schools, landlords, business owners, and politicians will want to get involved.

The Food Chain brand combines a spirit of fun with an appreciation of compost and nature. Food Chain relies on its users actively participating.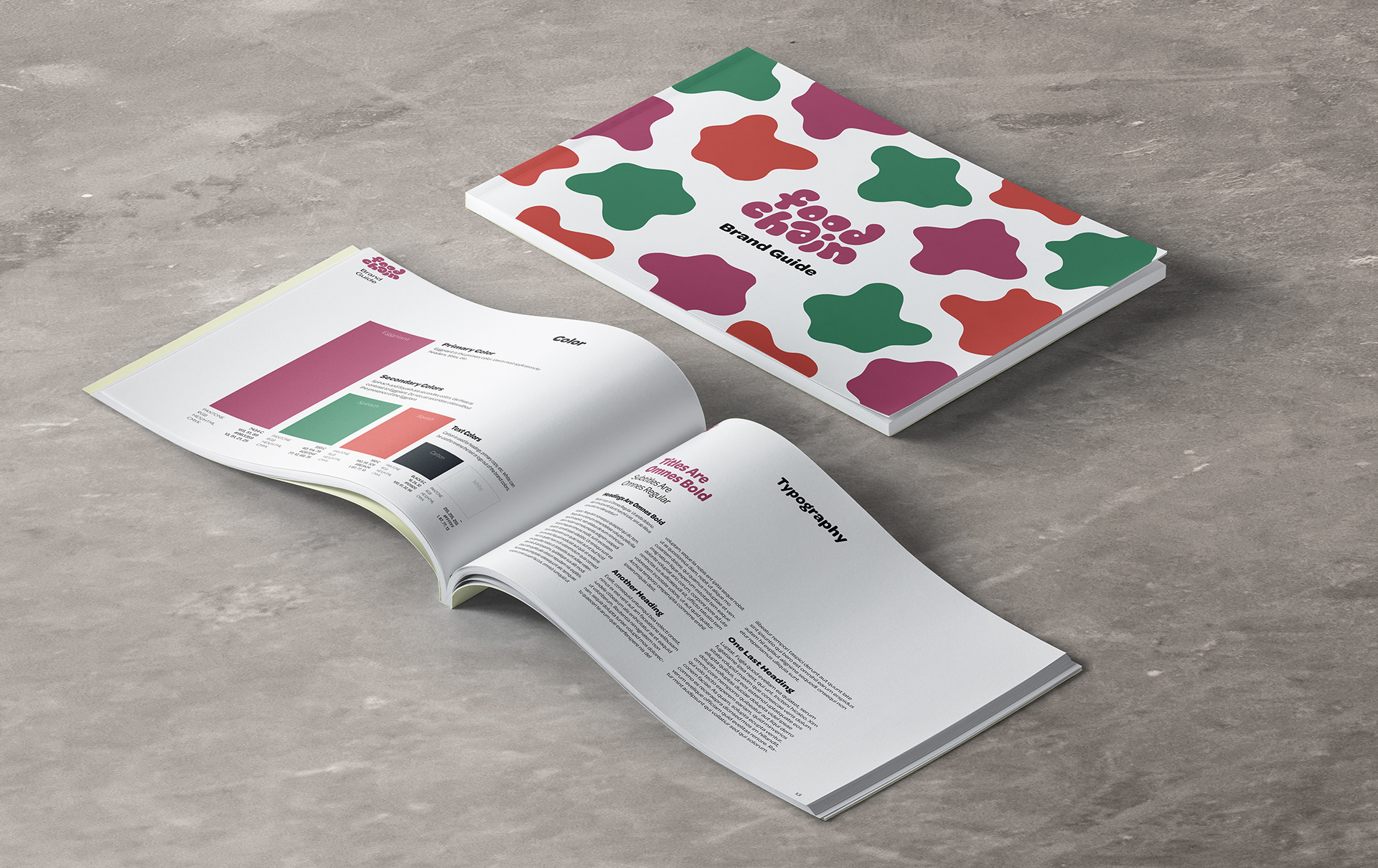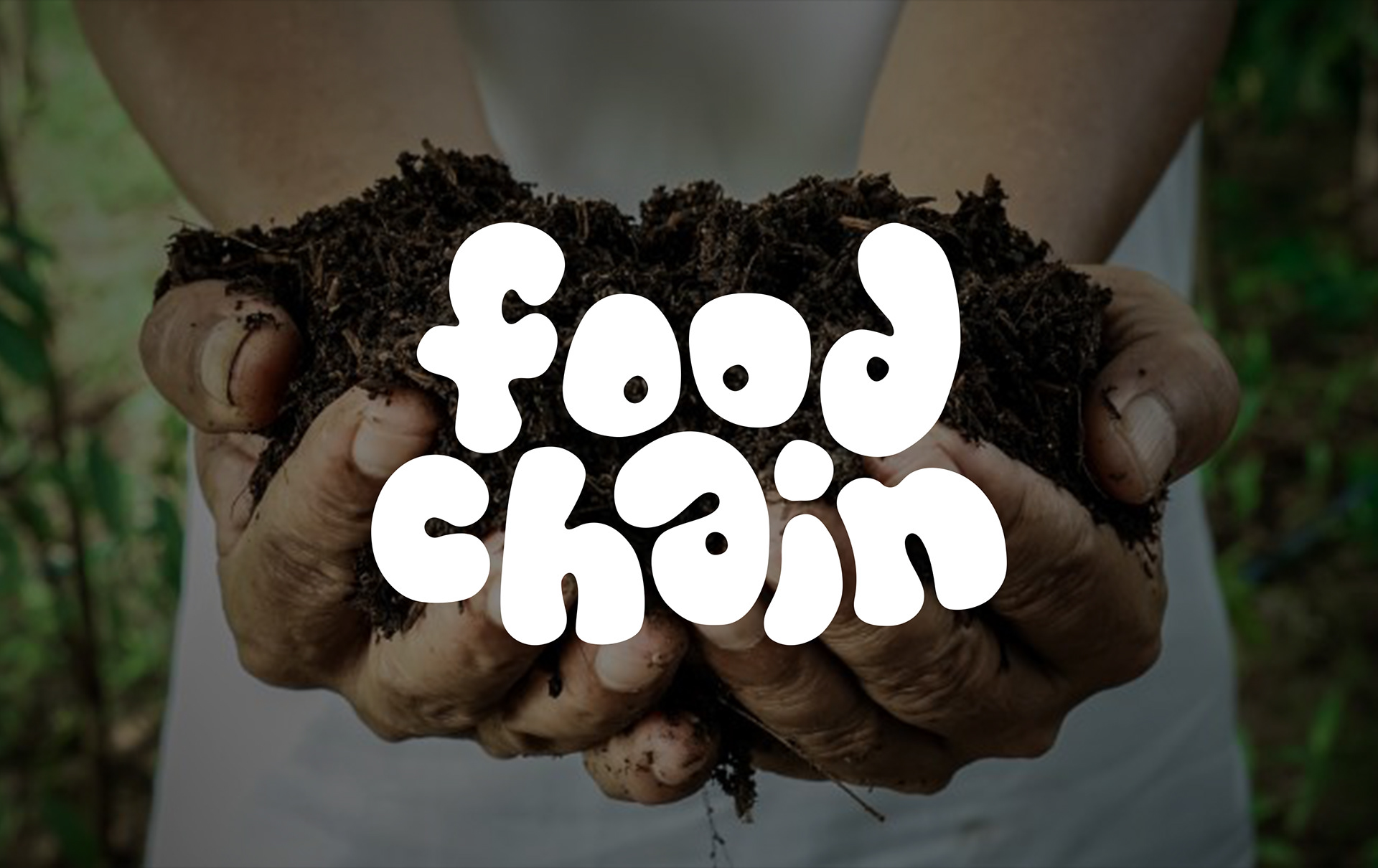 I designed and developed a prototype of the Food Chain app using the astonishingly intuitive and flexible Adobe XD. The app is the interface between users needing their bin picked up and those who want to make a buck picking up compost bins. The app is fairly simple in its functionality but would require a fair amount of back-end support to collect and manage address, billing, and other user information. Ideally it would also support a Google Maps integration to provide pickup drivers with optimized routing and directions. Watch the video below: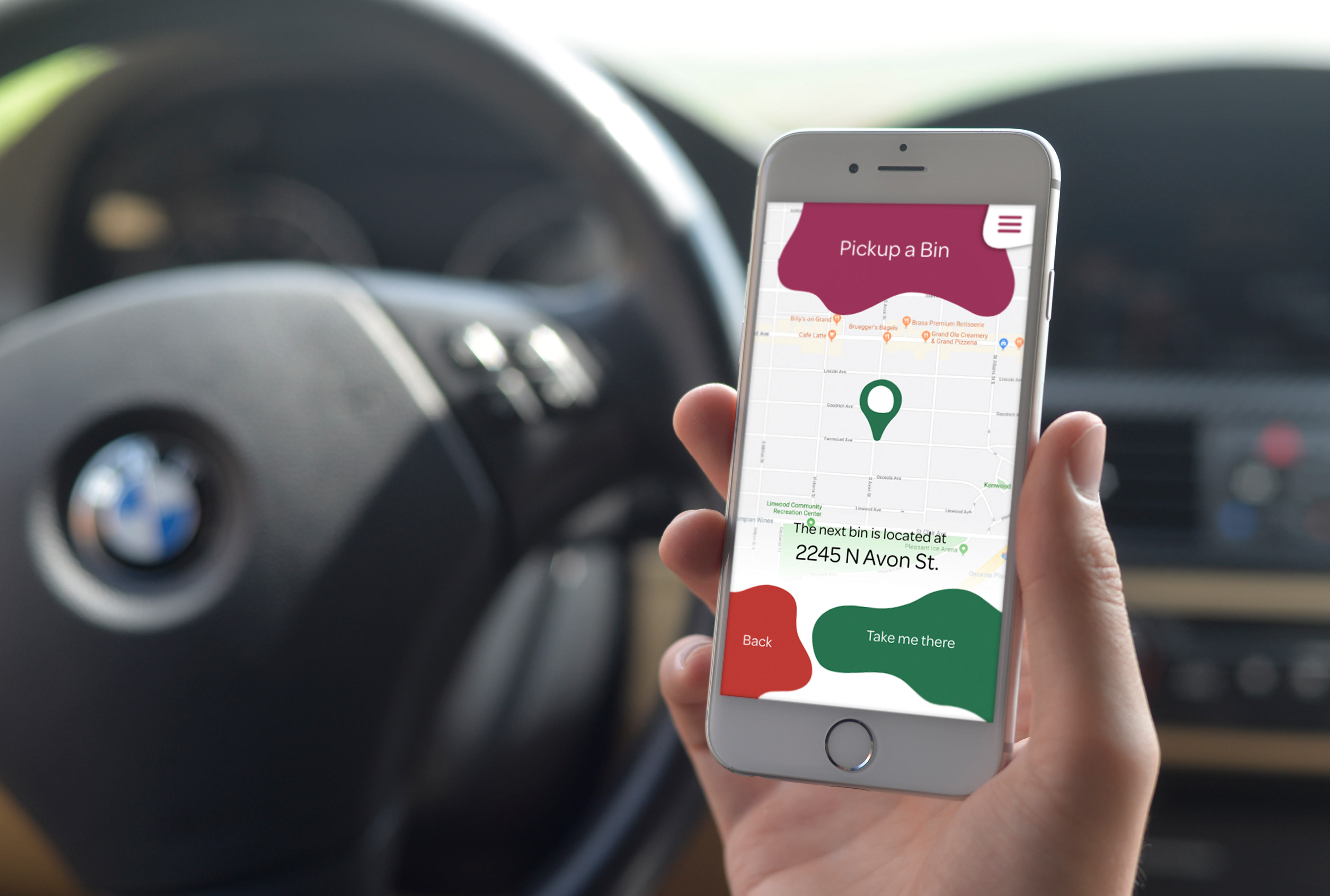 A Brand At Work

The brand would be applied to a variety of hard objects including branded in-home bins, curbside pickup bins, and pickup trucks. It would also be used on promotional materials like shirts, hats, brochures, and more.

Stationery System

The stationery system is relatively straightforward but it has been designed to convey the brand efficiently.